Spatial Control runs on your iOS device, for real-time control of your Spaces. Spatial Control Scene playback in your Space, manage your Spatial account, configure and add new Spaces and invite members to your account.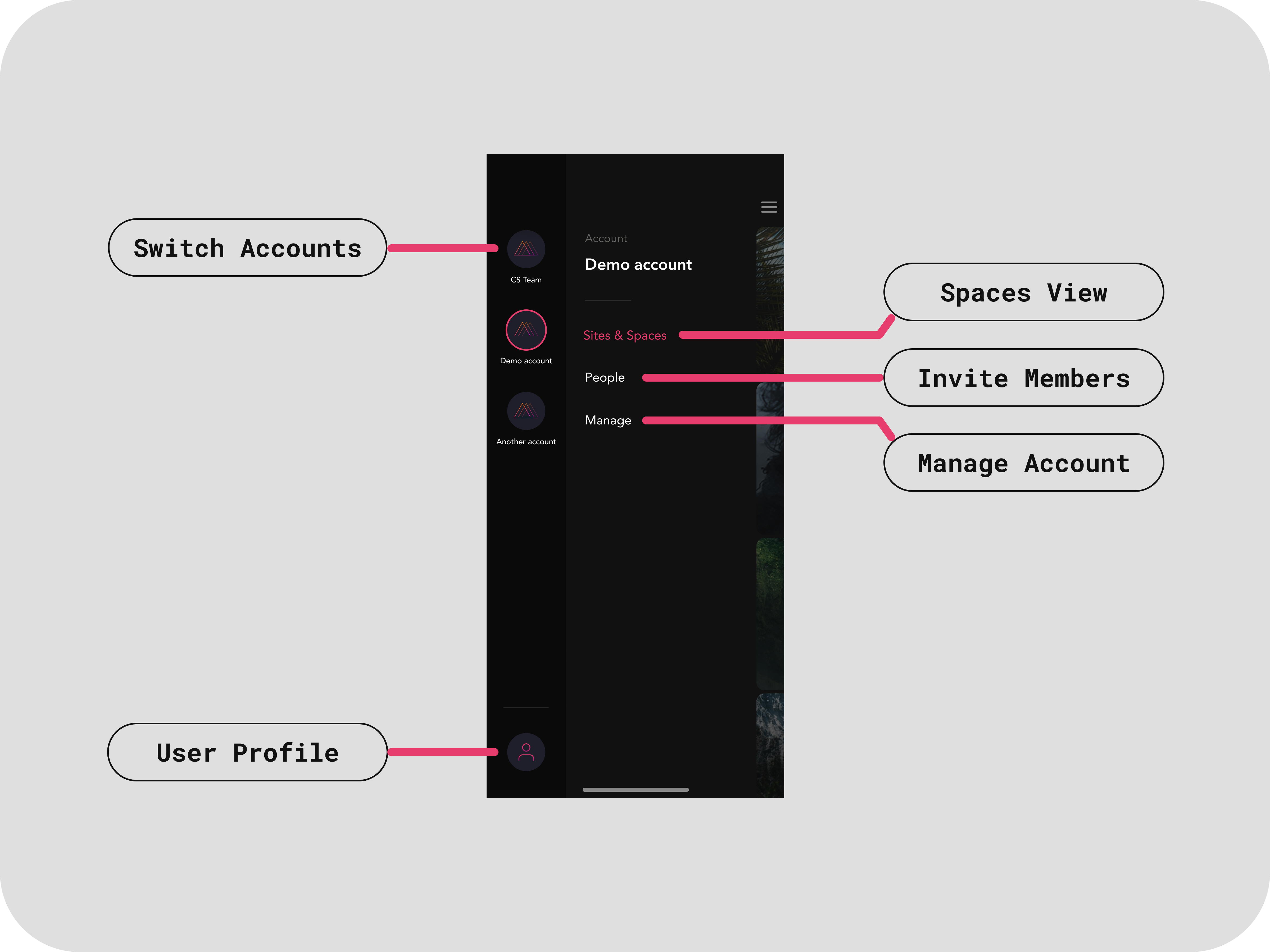 Setup
Spatial Control guides you through setting up a new Site and adding a Space.

Manage


Once you have Site(s) and Space(s) on your Spatial account, Spatial Control helps you manage Scenes, invite new members and keep account details up to date.

Playback


Play/stop your Scene and control the volume of your Space. You can also browse for new Scenes and add them to your Space at any time.
Spaces
The Spaces screen is a list of available Spaces associated with the selected Site. Tap the Space name to view the Now Playing screen where you can make changes to your Space's Scene, trigger Events or view Scene Info.
Learn more about Scenes and browsing your Scene library.
Playback
Spatial Control works seamlessly to play/stop or control the volume of a Scene all from your iOS device. The playback screen features custom imagery and user-friendly controls that are intuitive for adding new Scenes, checking out Scene info or triggering an Event in your Scene. Spatial Control gives you access to available Scenes from a Scene library linked to your Spatial account. Learn more about Playback and how to add new Scenes.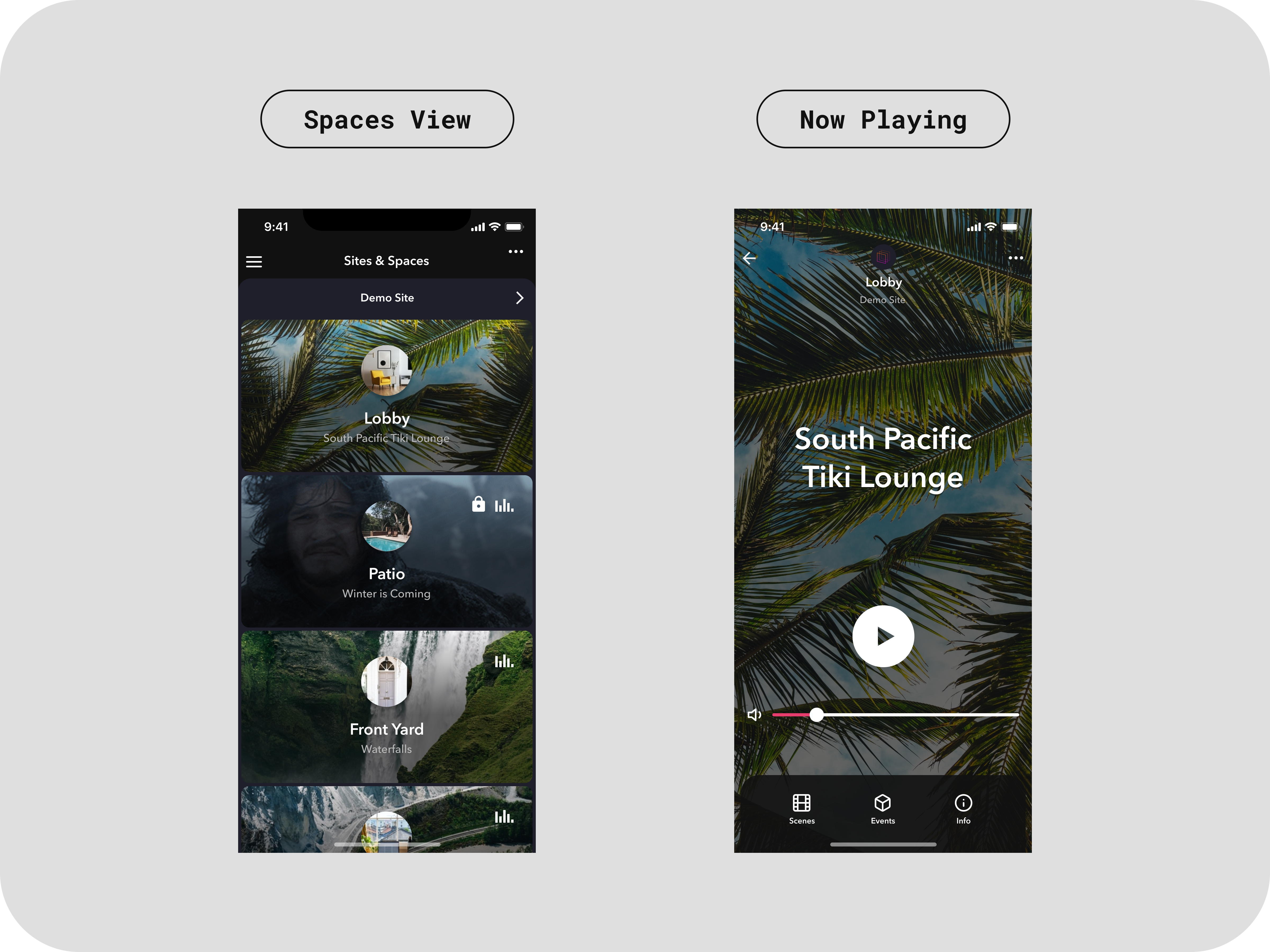 People
View all of the members of a Spatial account. You can also invite others to join a Spatial account with specific roles and permissions. Learn more about roles and permissions and how to invite members to Spatial.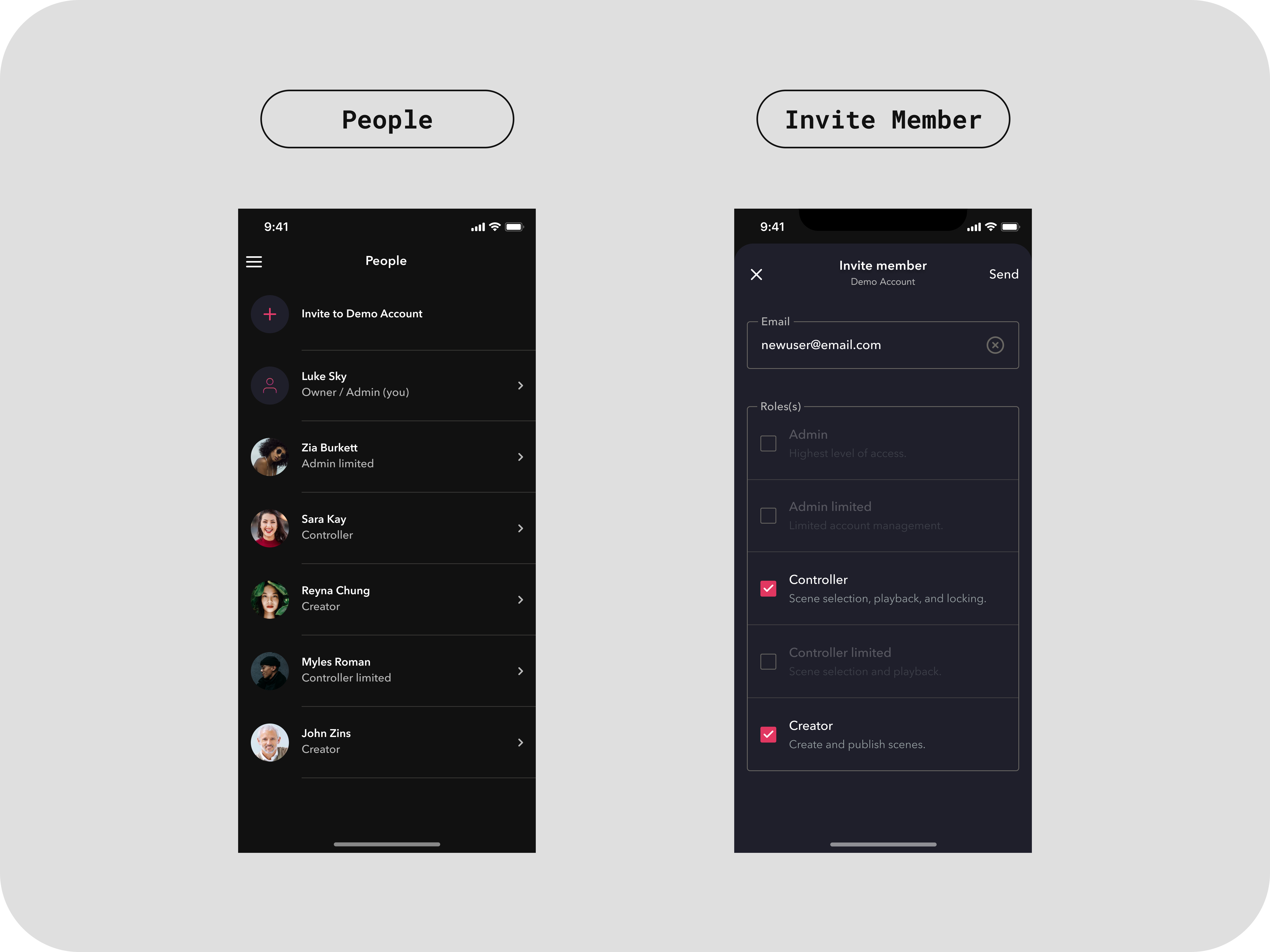 Manage Account
Spatial Control is Spatial's account management tool that allows you to update anything related to your account, Sites and Spaces. Learn more about adding a Site and Space.