In This Article:
You can manage Scene playback in a Space from the Now Playing screen. You can navigate here by tapping a Space from the Spaces view.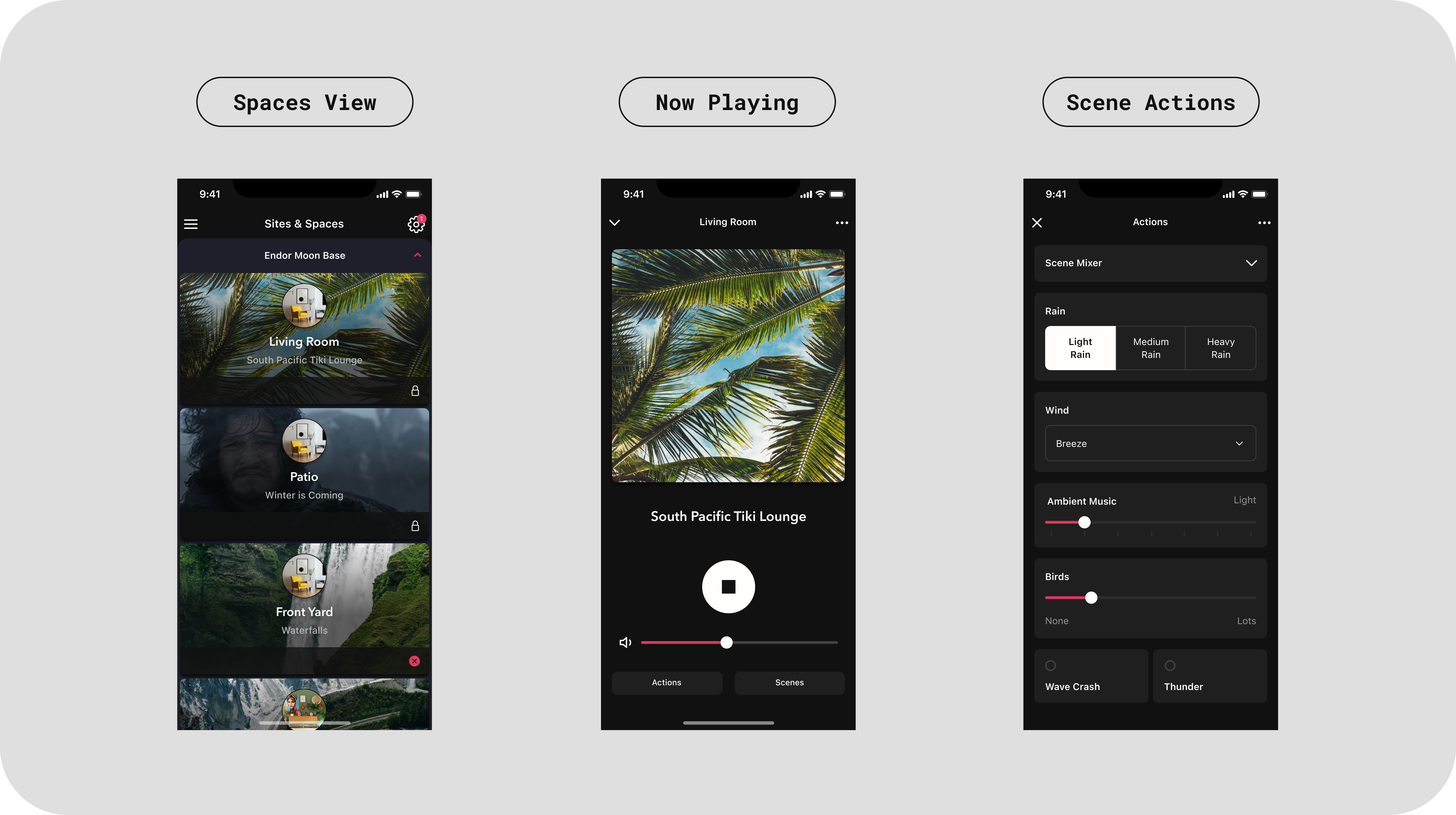 The card on the bottom gives you controls to:
Browse for and play Scenes by tapping Scenes.
View and trigger scene Actions for the currently loaded Scene by tapping Actions.
Browsing for and playing Scenes in a Space
Tap Scenes in the bottom card to show a list of Scenes that have already been added to Space.
Tap any Scene in the list to load and play it in the Space.

Tap ••• → Show Scene Details to learn more about a Scene.
Tap ••• → Play Scene in [Space] to play in your currently selected Space
To remove a Scene from a Space, for any given Scene tap ••• → Remove from [Space]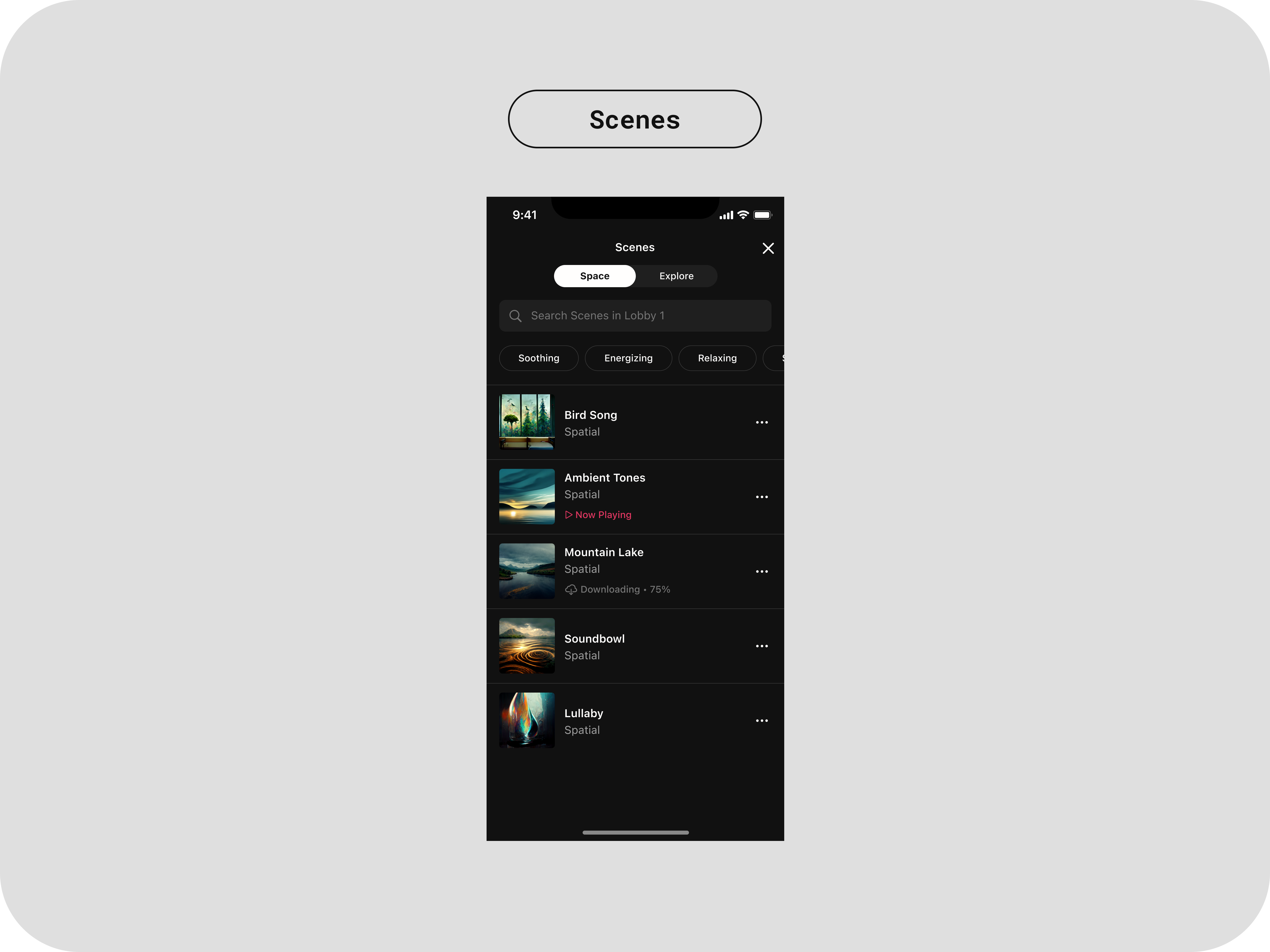 Account and Shared Scenes
Tap Explore to browse for a full list of Scenes and add them to your Space. You can browse through two sections for a list of available Scenes:
Featured Scenes — an ever changing selection of notable shared Spatial Scenes.
Your Account — a list of Scenes that are available for your specific Spatial account.
New Releases — Scenes recently added to the shared Spatial Scene Library.
Explore Categories — a quick way to find Scenes perfect for your Space and application.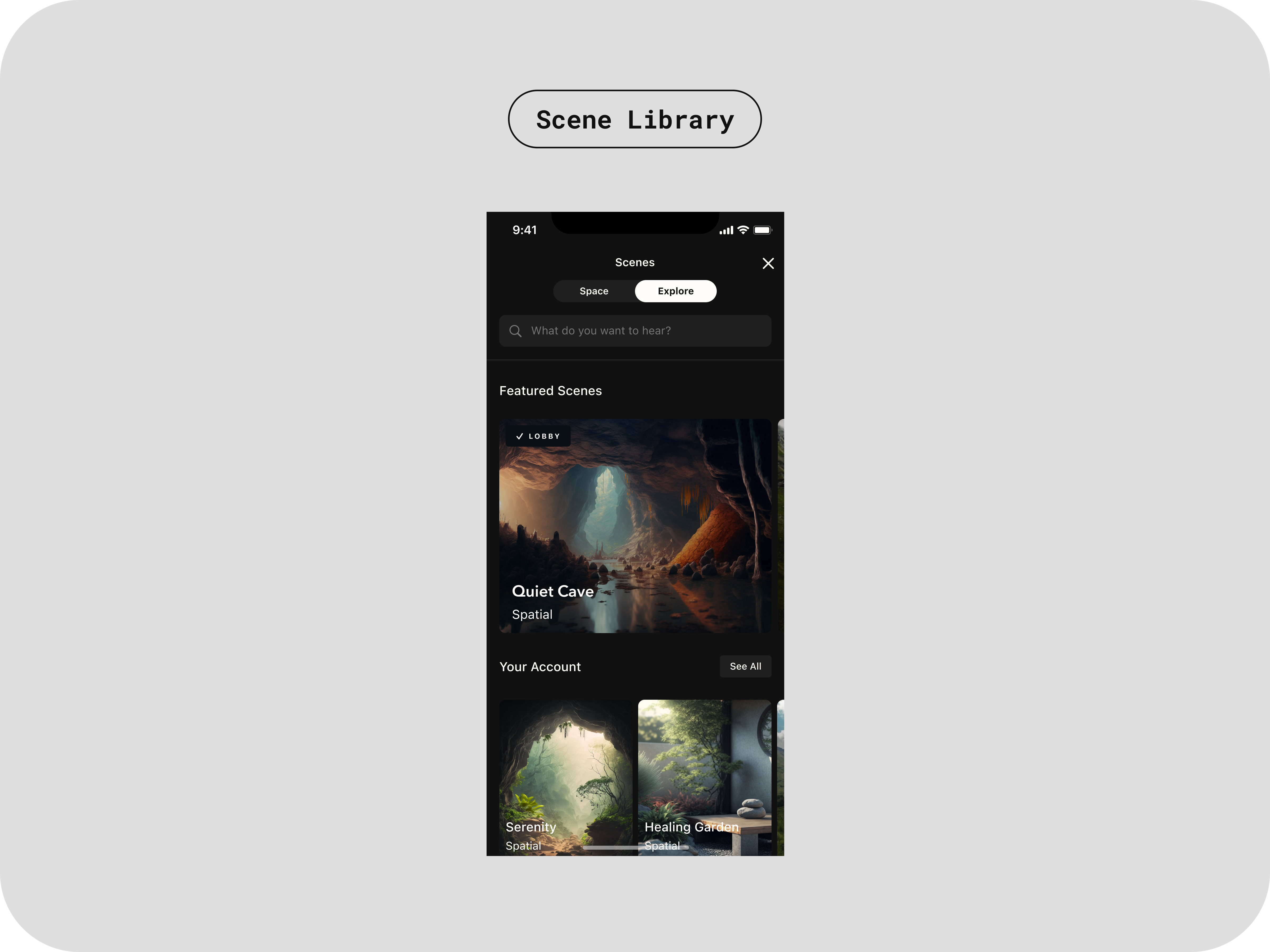 To add a Scene to a Space:
Tap the Scene tile

Tap Add Scene to [Space]

The Scene will be added to the Space.
Note: A Scene has already been added to the Space if there is a label with checkmark and the Space name on the Scene tile


Scene Actions
Tap Actions in the bottom card to display any available Scene Actions for the currently loaded Scene. Selecting Scene Actions allows playback customization with supported Scenes. Now you have total control over individual sonic elements within your Scenes. Choose which elements suit your space and audience best and change volume, intensity and much more.
To save the adjustments to Scene Actions, tap ••• → Save Current Scene Actions.
To reset Scene Actions to their original settings, tap ••• → Reset Scene to Default Settings.
New Scenes featuring Scene Actions are added to the library and updated regularly. To use Scene Actions, update your Spatial Reality engine to v10.17.1 and your iOS devices to Spatial Control 1.24.0. (or newer)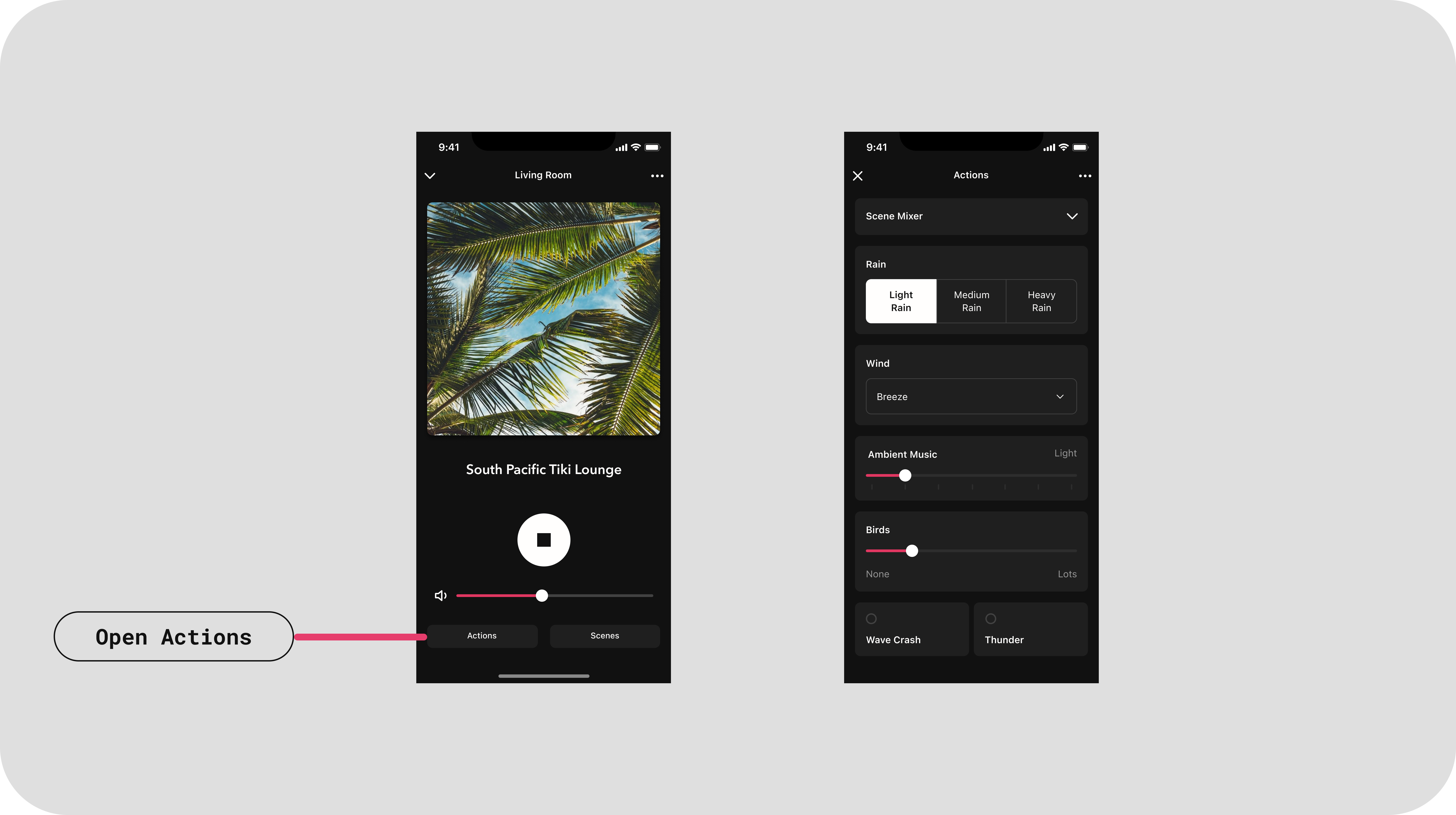 Lock/Unlock a Space
To lock or unlock a Space, tap the ellipses in the top right corner of the Now Playing view.
If a Space is locked, the status of the Space is indicated with a lock icon on the Now Playing screen. Locking a Space disables playback control like playing/stopping a Scene, changing the volume, and changing the currently loaded Scene.
Refer to User Roles and Permissions to see what types of users have the permissions to lock/unlock a Space.