We're glad you've decided to begin your journey enriching your knowledge of Spatial Studio. Before we dive in, it's important to prepare for the course by signing up for a Spatial account, installing Spatial Studio and downloading a few important files that will help you along the way.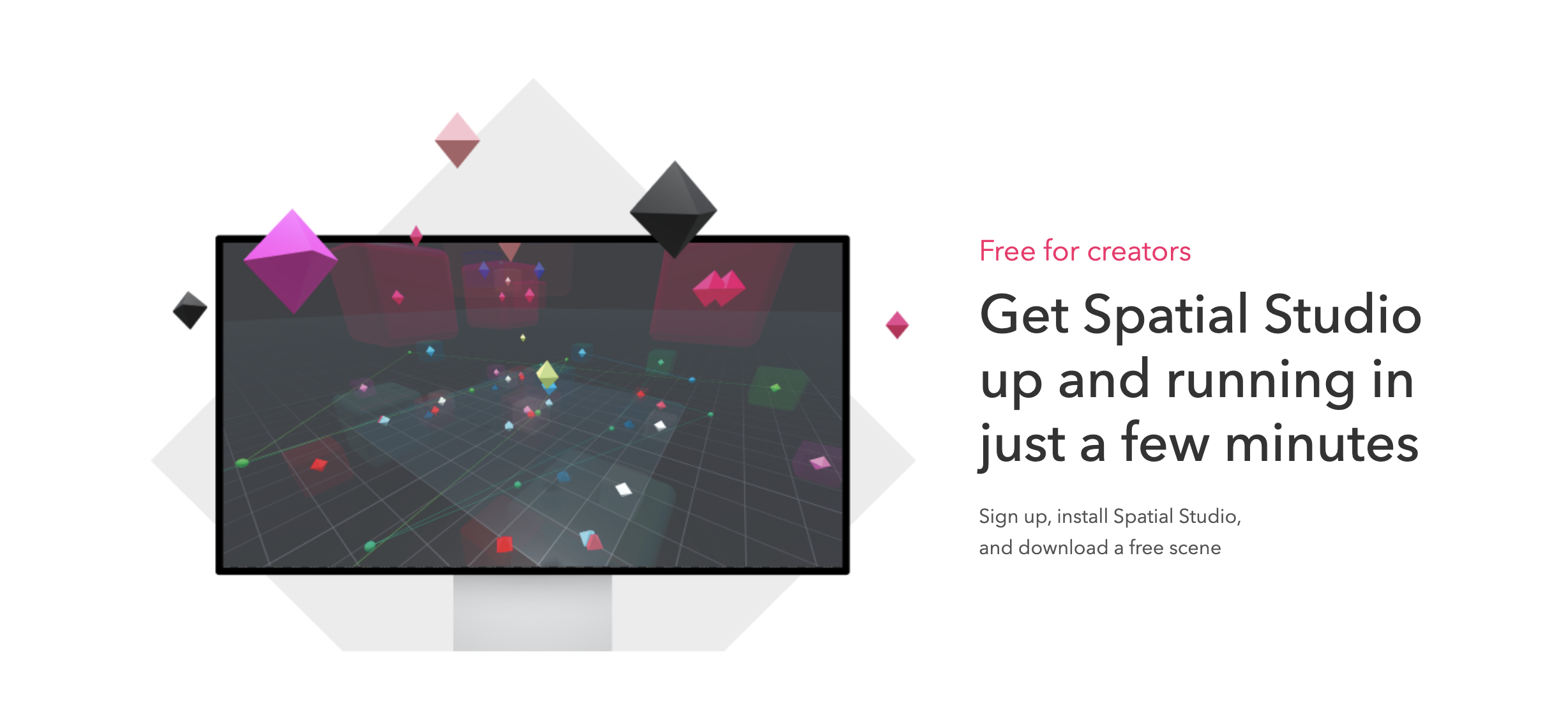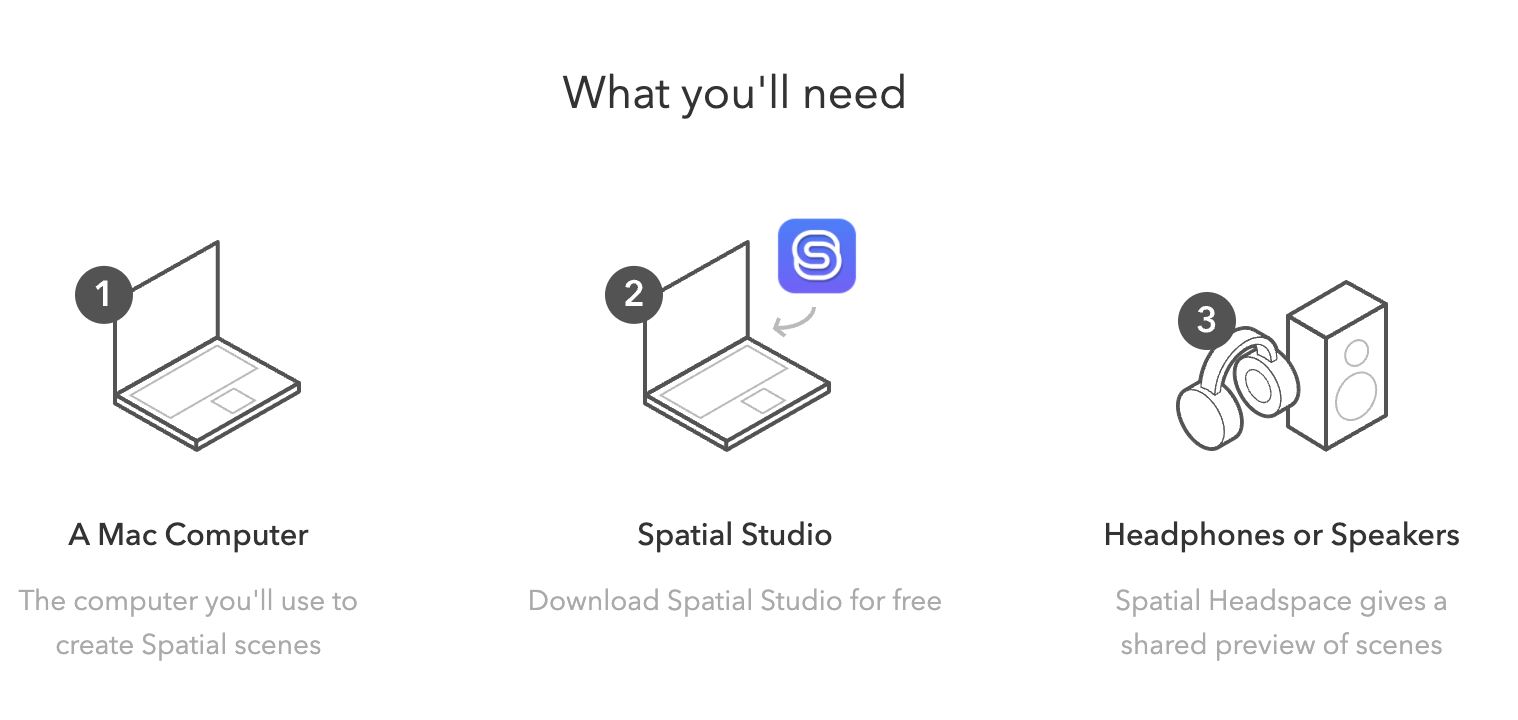 Sign up for Spatial Backstage Pass
Spatial is totally free for creators.
Get Started now.
Install Spatial Studio
Spatial Studio is our creative tool for making and editing Spatial scenes. Sign in and head to Resources.
Download your Scene assets
Use this link to access everything you'll need, and download a PDF version of the course.