This article covers the general settings you can edit within your Spatial Central account. You are able to update your billing, computer group and site names, as well as access the necessary downloads to run Spatial.

In This Article:
Sites
Site Overview
Under Sites you will be able to see all the sites associated with your account. When clicking on the Site Name, you will then see an overview of your site including all your Spaces, Computer Groups, and Settings.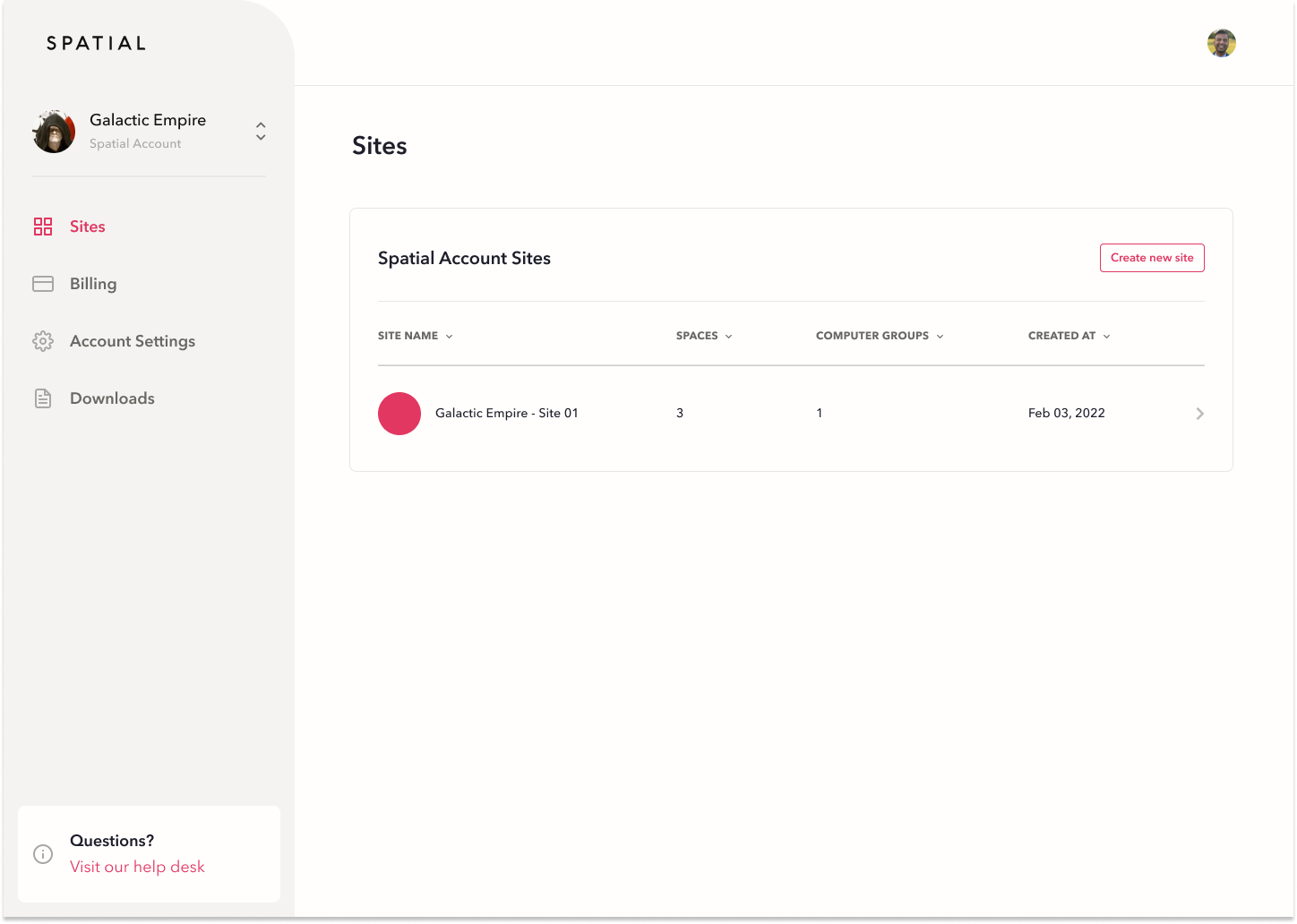 Spaces
You are able to view all your spaces in this section and download any of the associated spacemaps.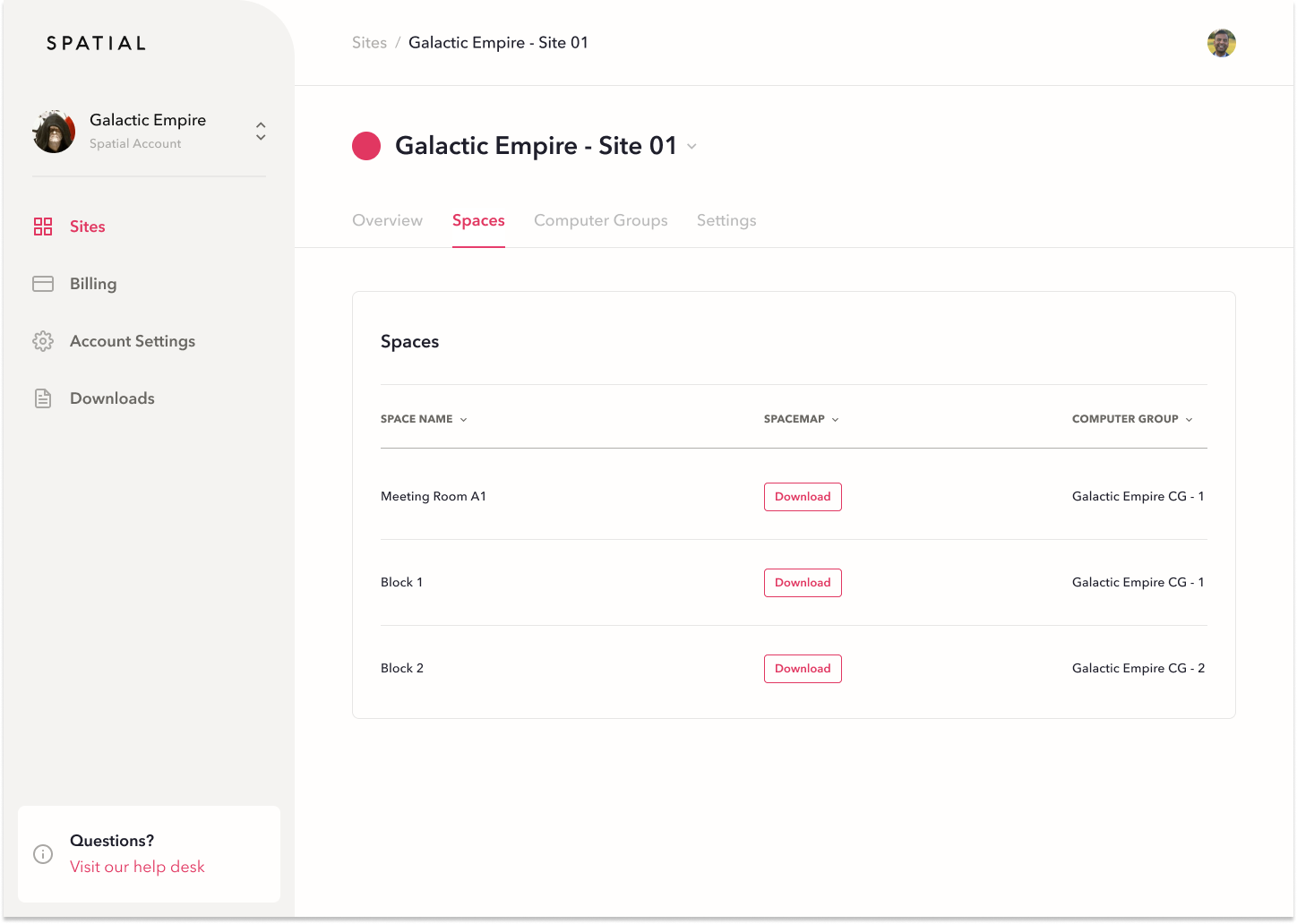 Computer Groups
You are able to view all your computers in the section and their associated spaces. Within each computer group you can review your license, computer details, and update your computer name under settings.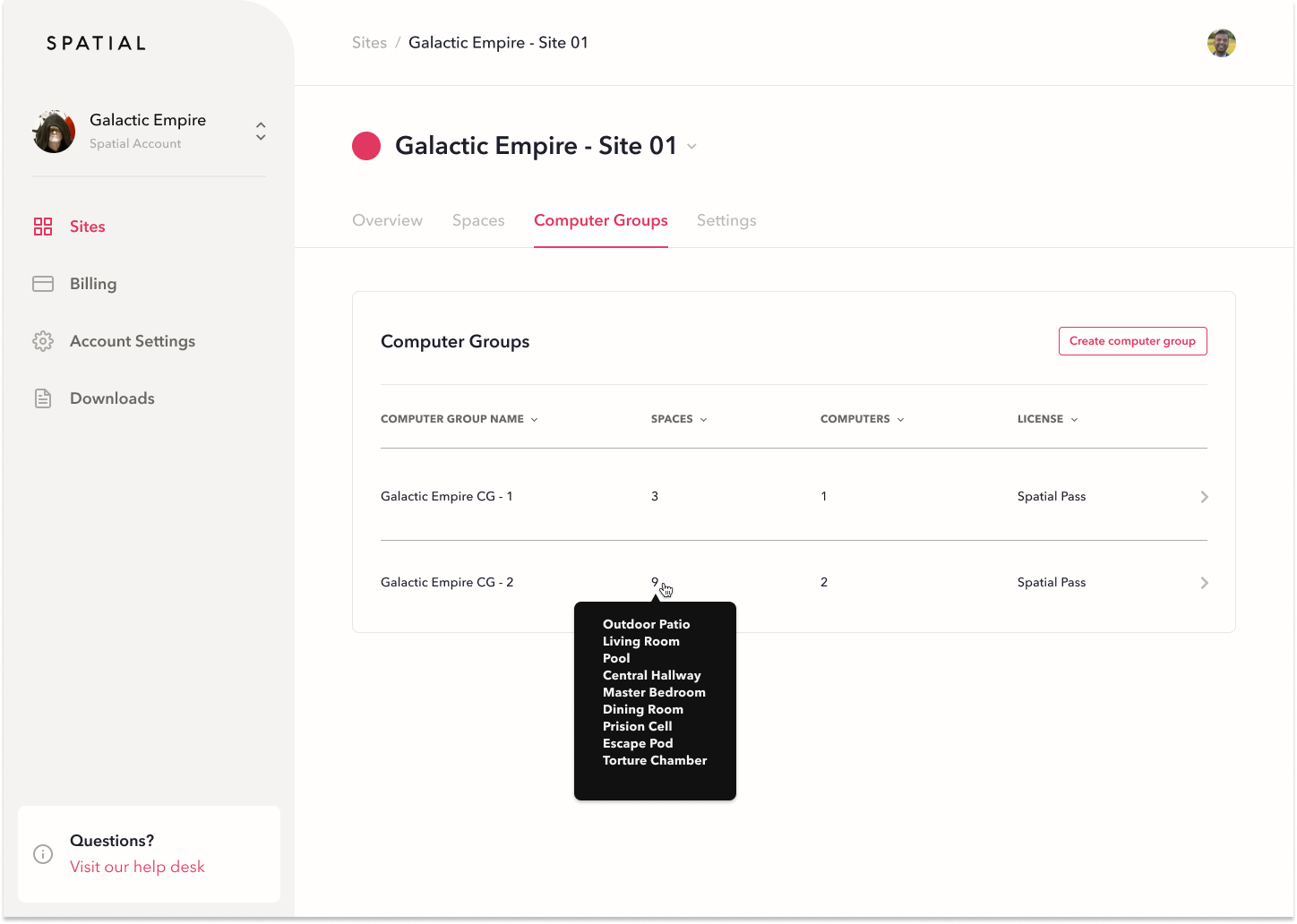 OSC Settings
By clicking on your computer group, you are able to access your settings to edit OSC capabilities.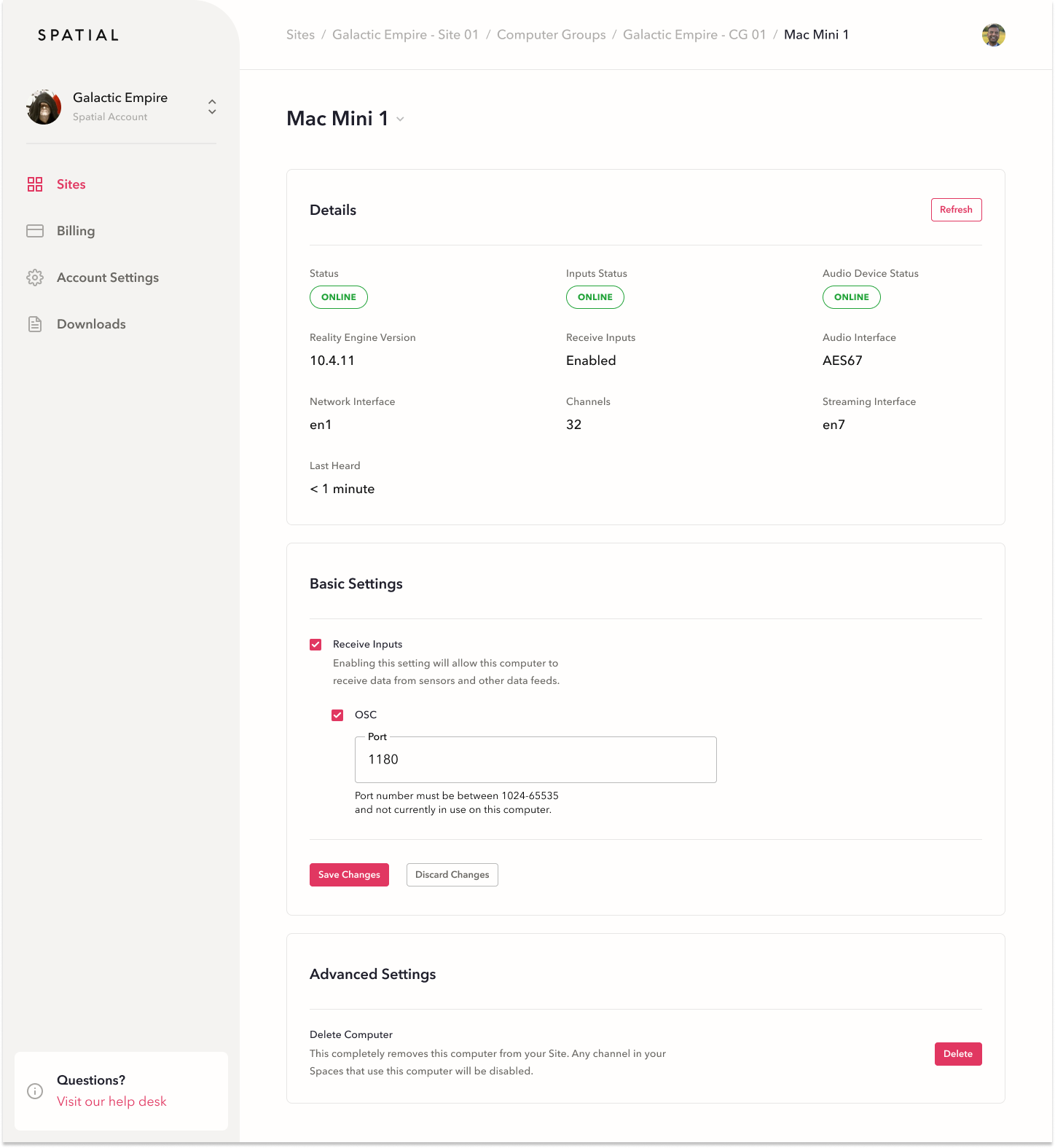 Note: The port number must be between 1024-65535 and not currently in use on this computer.
Settings
The last section under Sites is the ability to update your Site Name and image.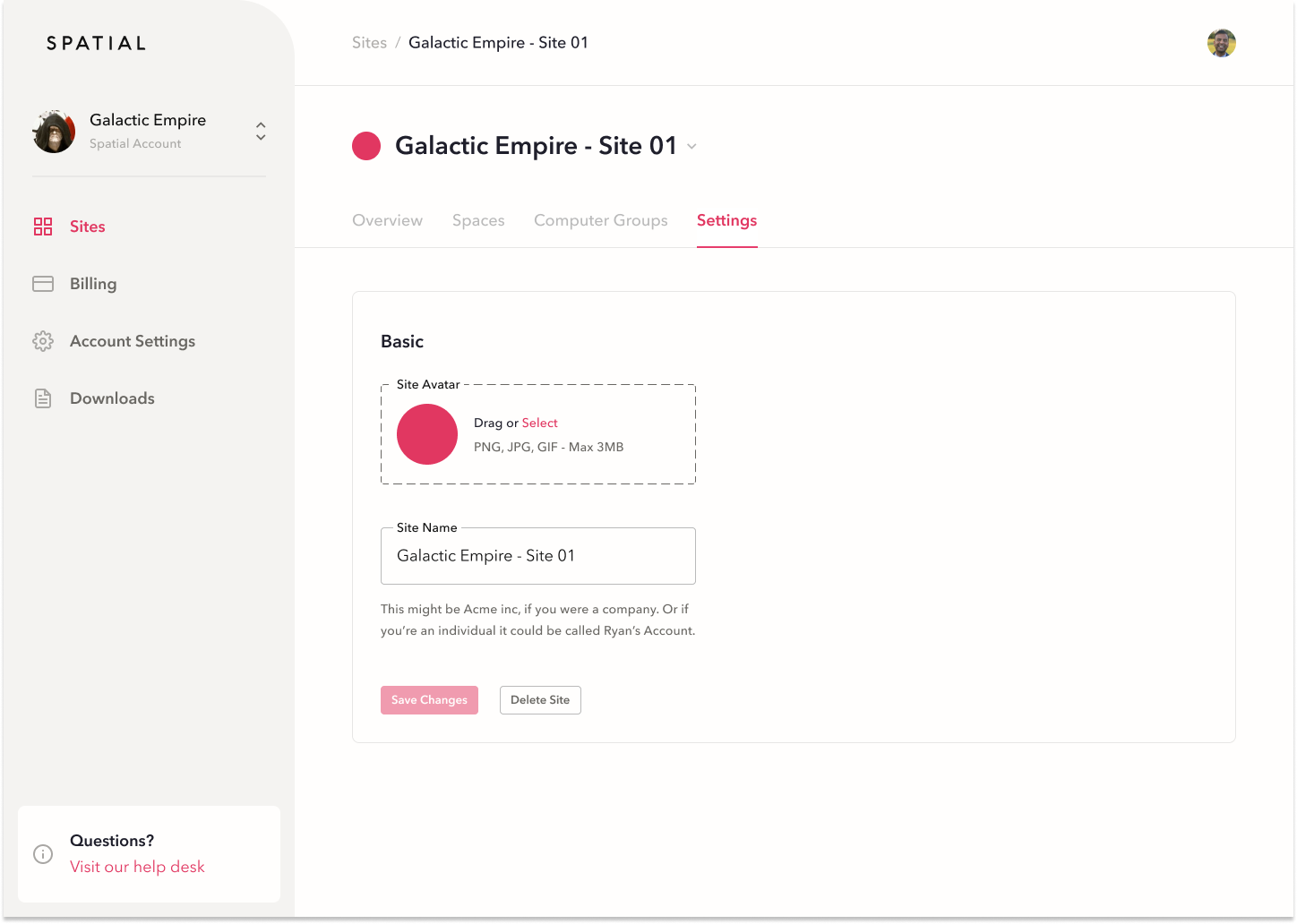 Billing
Licenses
You can manage your current license subscription details here, as well as add a new license to your account. If you are not an owner in the account, you will not have access to these details.

Billing Information
You are able to manage your payment method in this section if you are an owner.


Account Settings
In Account Settings you can mange your Spatial Account Avatar and Account Name.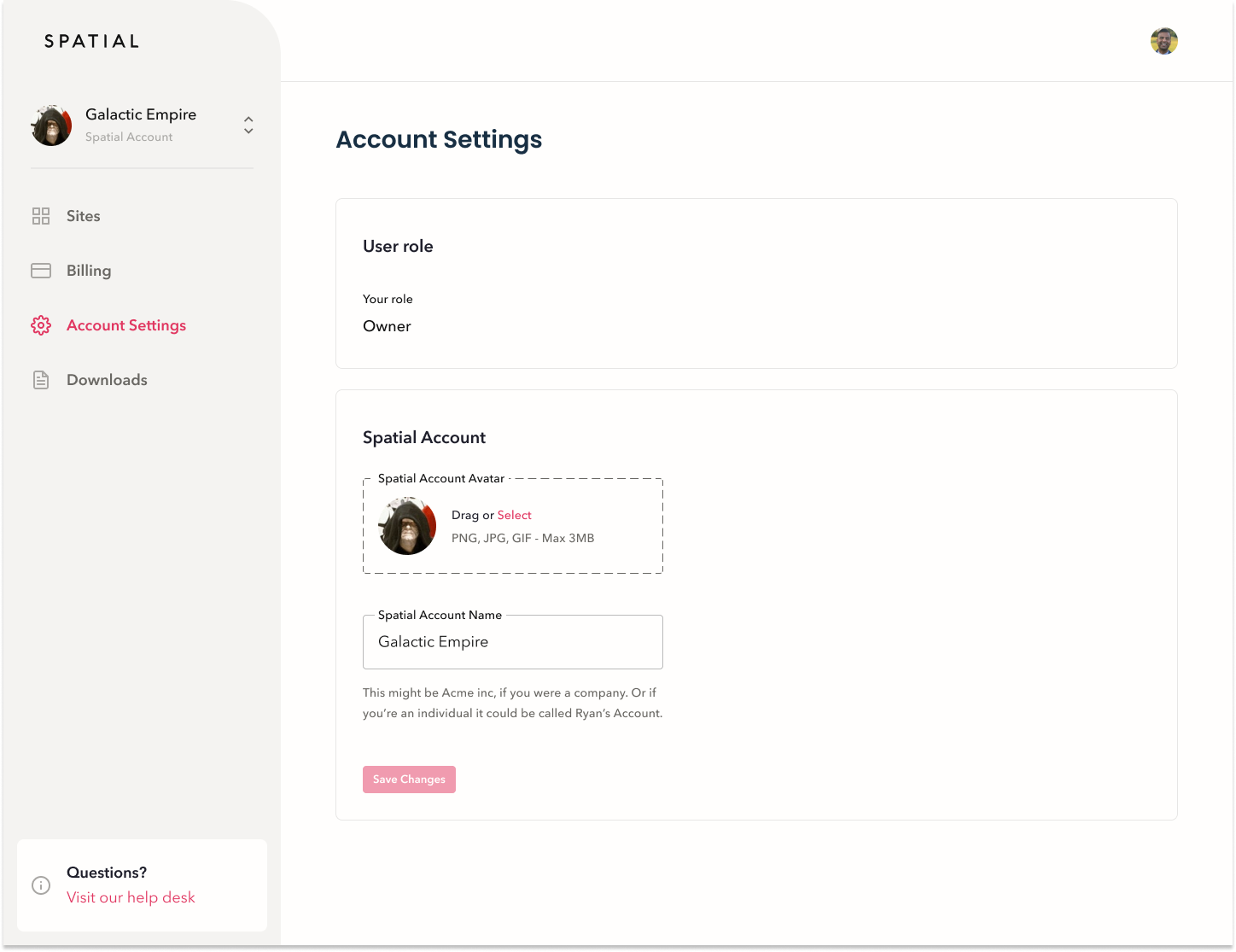 Downloads
Under resources you can access all the applications needed to run Spatial. Please note that Spatial Studio and Spatial Reality cannot be run on the same computer.