The Sites & Spaces view is a list of all of the Spaces in that Site. When you launch Spatial Control, you'll land on the Spaces screen.
You can access the System settings by tapping the gear icon at the top right of the screen
You can easily switch Sites by tapping the ">" next to your current Site
See the status of all of your Spaces (See the table below)
Tap into a Space tile to manage playback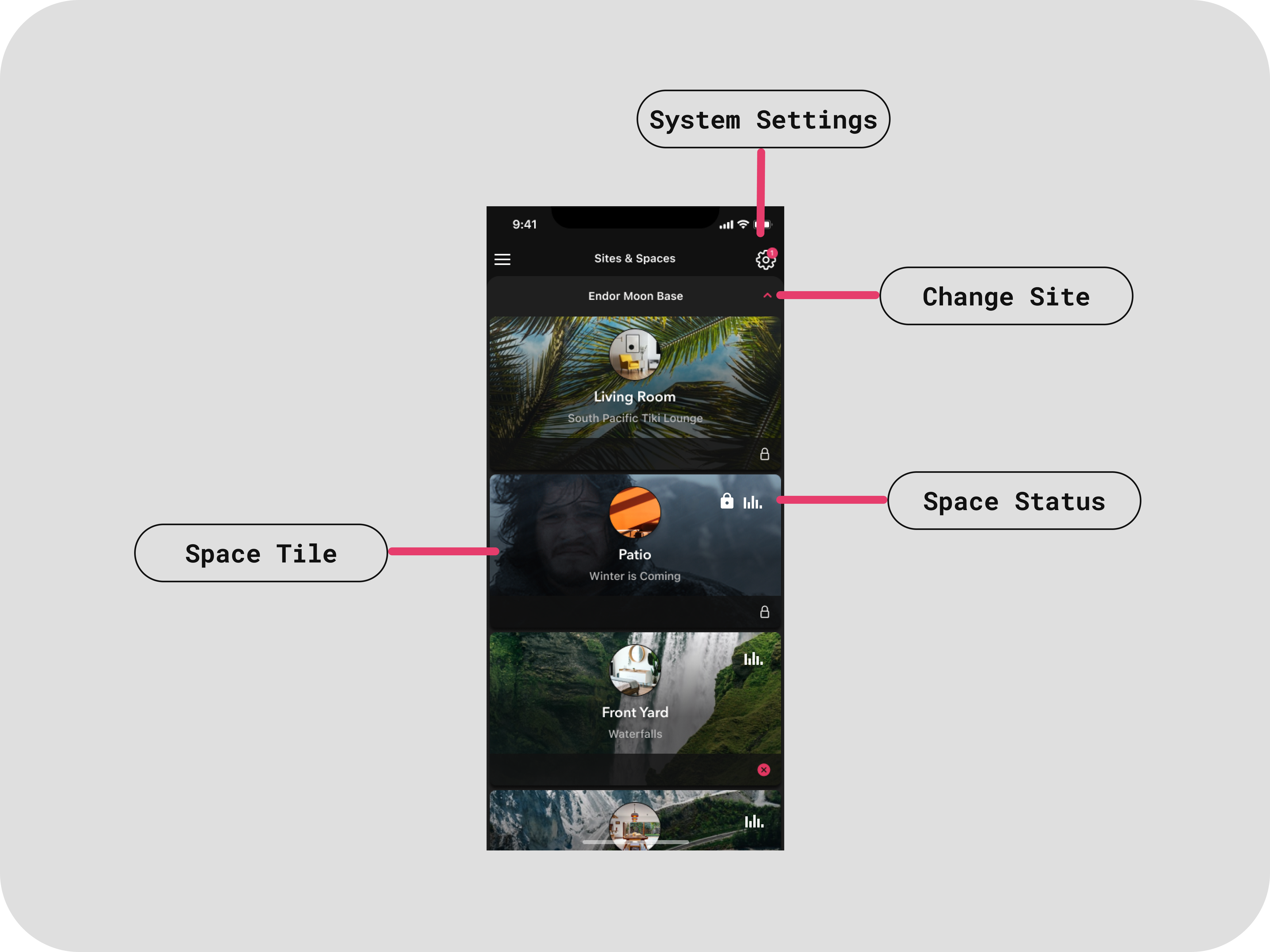 List of Space statuses:
Connected/ Disconnected

Indicates whether the Spatial Control app is communicating with the Space over the local network. If the space is disconnected an icon in the top right corner indicates that certain actions are not available.

No Scene Loaded

No Scene name or Scene art is displayed.

Scene Loading

Not Playing

Displays Scene name, Scene image and shows an indication the Scene is stopped.

Scene Playing

Play icon appears in the top right corner of the Space.

Getting Space Status

A spinning wheel indicates that Spatial Control is unable to connect to your Space. Check that Spatial Reality is on and connected.

Lock /Unlocked


Indicating if a Space is locked or unlocked.