In order for a scene to be available to play In Spatial Control, it must be published.
Click Scene > Publish Scene from the menu bar.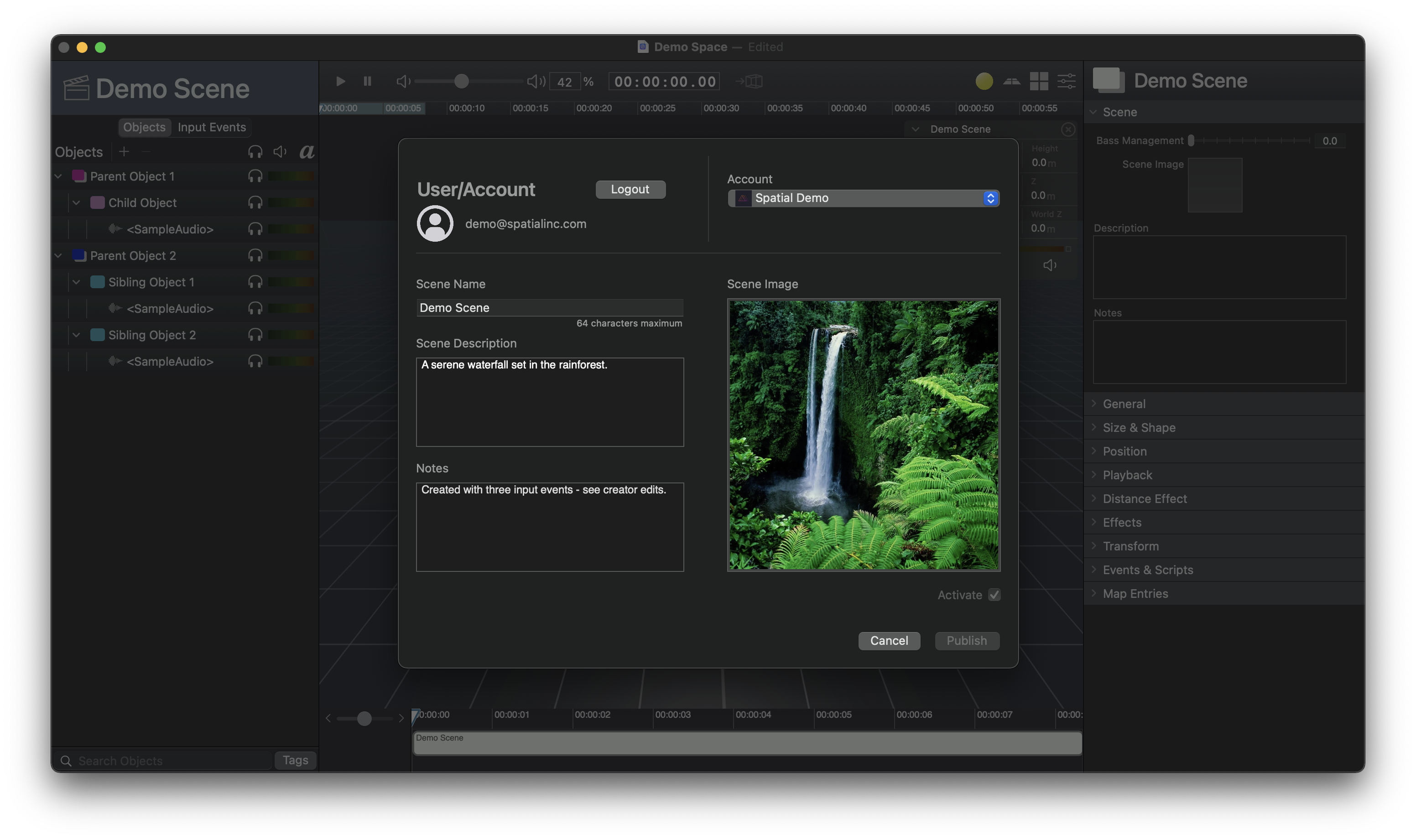 User / Account
Displays the current Spatial email address.
Account
Select which Spatial Account to publish your Scene to from the dropdown list of available accounts.
Scene Name
Name your Scene.
Scene Description
Provide a brief description of the Scene. This is displayed in the Spatial Control app.
Notes
Enter any scene related notes. These will be available for shared account users to view.
Scene Image
Upload an image to be displayed with the Scene in the Spatial Control App. Uploaded images can not be larger than 10MB and is recommended the image size 1024 x 1024.
Activate
The scene is available on the account immediately upon publishing.
Note: Publishing to a given account is subject to certain account privileges.


Click Publish when you are ready to upload your Scene to Spatial Control.