Adding color to Objects is a simple way to differentiate each sound Object on the canvas.


To add color, click on the transparent box to the left of the Object name in the Objects list. This will open a color wheel window. Select a desired color for the Object. This will be applied to the Object in the canvas. To remove a defined color and revert back to the default, go to Edit > Clear Object Color or press ⇧⌘ C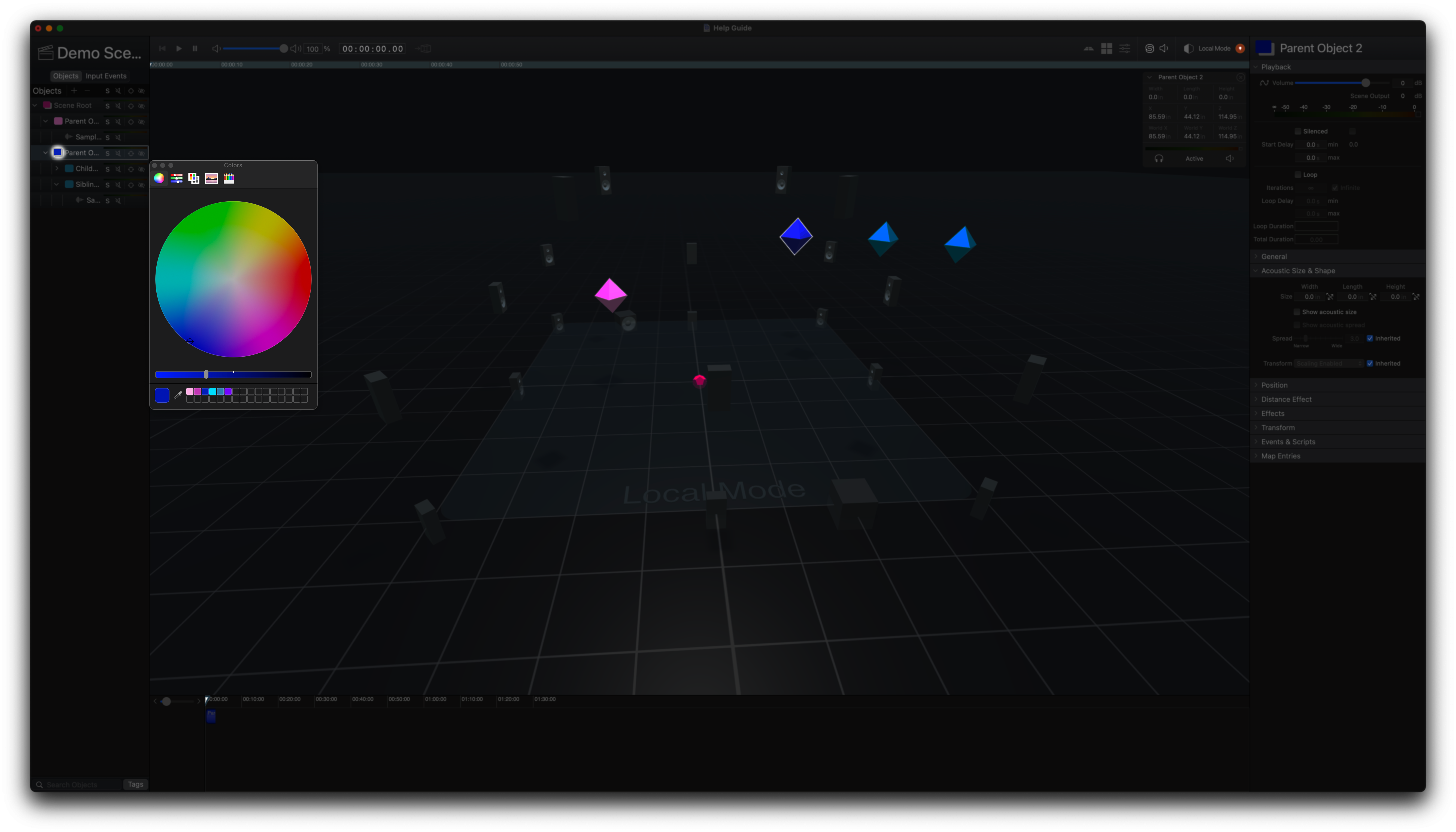 Setting colors acts within the Object hierarchy. Color coding a parent Object will cause all of its children to appear with the same color on the canvas.


If an Object inherits a color, a small icon appears in the top left corner of the color box indicating it has not been explicitly set. When the child Object has been specifically set the icon will be removed.


Tip: You can expand the color wheel window to add more preset color boxes. Once you pick a color, drag it to an open preset box of the bottom of the color wheel window to save.