The Search field is located at the bottom of the Objects list . You can search for Objects by their name, associated tags, soundset name or by the name of the sound file within a soundset.


Input the desired text to search and click "Enter" or "Return". Search results appear above the search bar.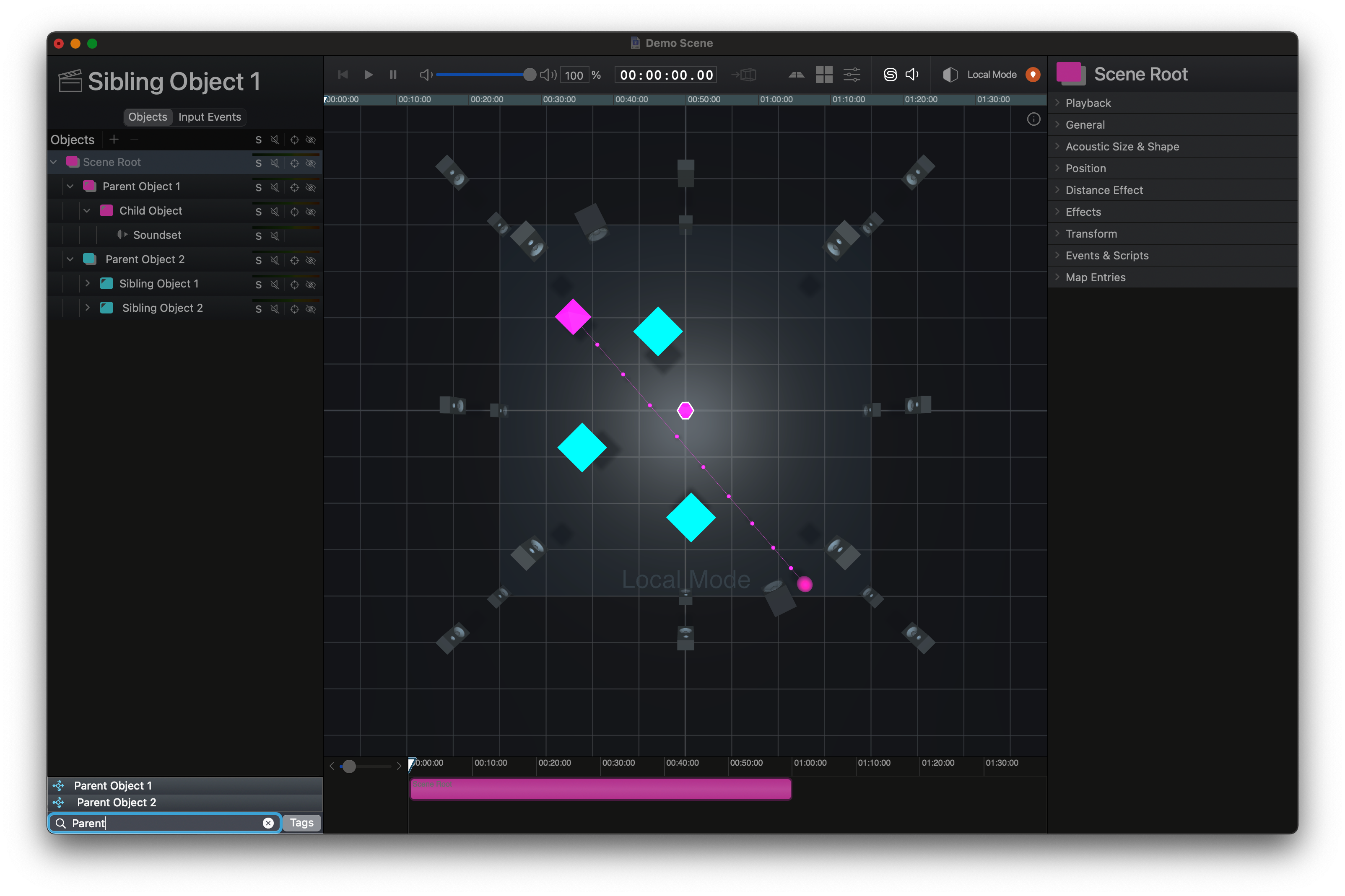 Click on a search result and the Object will be framed with a yellow box viewable on the canvas. The selected Object will be highlighted in the Object list.


Tags play a role in filtering the Object properties. Tags let you categorize and group Objects outside of the hierarchy. Tags are searchable words and Object behaviors used to filter through search results. Assigned and preset tags populate in the search results field. You can filter out preset Object tags in the results by clicking directly on the tag.
Preset tags for the following Object properties:
| | |
| --- | --- |
| Muted | Search for all Objects which have "mute" enabled. |
| Unmuted | Search for all Objects without "mute" enabled. |
| Active | Search for all active Objects. |
| Inactive | Search for all inactive Objects. In this case, inactive Objects are those which do not have the "active" box checked, and therefore are not active. |
| Motion Path | Any Object with a defined motion path or path. If you have not explicitly added a motion point, there is no motion path. |
| Volume > 100% | Search for any Object with volume set to 100% or greater or above 0 (zero) dB. |
| Sized | Search for any Object that has been assigned size in the property inspector. |